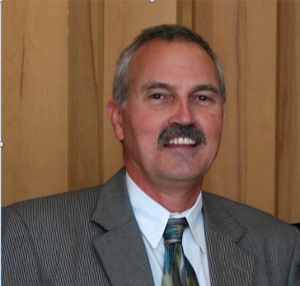 Allan is an accomplished and respected healthcare leader, medical anthropologist, educator, facilitator and leadership coach. Clients value his keen understanding of organizational culture, team dynamics, healthcare leadership, policy, and healthcare reform. He brings a depth of understanding at the intersection of theoretical frameworks and the complexities of the real world applications of healthcare delivery today.
He has taught medical and clinical anthropology in the Department of Anthropology, Social Medicine in the School of Medicine, and has  lectured in the newly created major entitled Health, Society and Policy at the University of Utah (U of U). He has mentored hundreds of students through their admission into medical school and guided them as volunteers and professionals in healthcare delivery.
Allan received his Ph.D in medical anthropology from the U of U in 1984. He has worked with a number of Native American tribes in the Western US, and created a community health center (CHC) for homeless people in 1988. By 2011 the organization had grown to a $7 million annual not-for-profit and employed 50 physicians and other professional health care providers, along with over 100 volunteers. During his tenure at this CHC Allan led in the creation of  integrated behavioral health services, an integrated pharmacy, the transformation from paper to electronic health records, and the creation of 5 residency programs in partnership with the U of U School of Medicine.
He completed the Coaching to Excellence and Professional Coaching Program at New Ventures West, has trained in the principles and practices of Appreciative Inquiry facilitation and was a fellow at the prestigious UCLA Anderson School of Business for non-profit healthcare leaders.
He is the recipient of the  Distinguished Humanitarian of the Year Award from the University of Utah, the Earnst & Young Social Entrepreneur of the Year Award, the Department of Family and Preventive Medicine/University of Utah School of Medicine's Outstanding Facilitator of the Year, The Pete Suazo Social Justice Award, the National Association of Community Health Centers' Elizabeth K. Cooke Advocacy MVP Award, Intermountain Harm Reduction Project Outstanding Vision and Service Award, the Martin Luther King, Jr. Human Rights Commission Drum Major Award for Community Service, and the Award for Excellence in Association of Utah Community Health Service among other awards.
He is past Chair of the Board of Directors of the National Health Care for the Homeless Council and currently sits on the Governor-appointed Health Advisory Council, and the Health Disparities Committee of the State Department of Health.