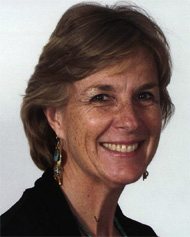 Cheri brings 28 years of experience in education, human development, experiential learning, collaborative learning, and organizational design to her present passion for engaging people with diverse views, values, and strengths in generating innovative and sustainable solutions to complex challenges.
Cheri has worked with diverse communities: from public schools and community youth organizations to corporations and government entities, supporting their capacity for collaboration and learning. She has trained hundreds of trainers and teachers in the use and practice of Appreciative Inquiry and Experiential Learning with a particular focus on shared leadership, teamwork, and sustainable collaboration.
She has authored or co-authored numerous articles and a number of books, including Dynamic Relationships: Unleashing the Power of Appreciative Inquiry in Daily Living, The Appreciative Facilitator: An Accelerated Learning Practice, and From Conflict to Collaboration. In 1996 she co-designed and patented Mobile Team Challenge, an award winning, innovative portable challenge course, which is used in youth and adult programs around the world.
Cheri holds a Ph.D. in Educational Psychology with a specialization in Collaborative Learning from the University of Tennessee. She also holds a Masters in Business Administration, a Masters in Transpersonal Psychology, Appreciative Inquiry certification from Case Western Reserve University, and level two certification in Spiral Dynamics Integral from the Center for Human Emergence.
She lives in Asheville, North Carolina with her husband Michael, a plant geneticist at Warren Wilson College.